Energy-efficient, tech-savvy, and built to last
Constructing and retrofitting buildings to be energy-efficient presents many unique challenges, including using the latest building technology in structures that will exist for the next 100 years.
Bright ideas for cost-savings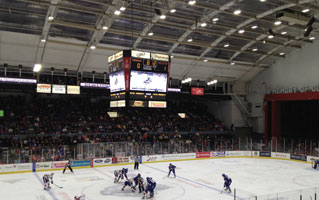 Lighting consumes approximately 22% of the energy used in the U.S. Switching to daylight or LEDs can improve how people feel, learn, see—and shows immediately as savings on their energy bills. Research and technology centers in New York State help technology developers; promote objective evaluation of lighting technology; provide technical training for lighting designers; and improve decision-making for residential, commercial, and industrial building owners.
Bringing HVAC into the next century
Buildings actively influence their surroundings. In New York City, for example, buildings are responsible for approximately three-quarters of the greenhouse gas emissions citywide through the use of heating fuel, natural gas, and electricity. New technology options are needed to increase comfort and minimize energy losses. Technologies may include efficiently distributing heating and cooling with air source heat pumps, integrating renewable energy such as solar and geothermal into building HVAC systems, or incorporating state-of-the-art system controls.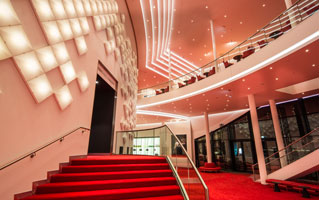 Innovators have ideas that could change the energy landscape. New business models could make them happen, such as developing an automated monitoring product that helps with energy efficiency or a service that helps building owners track and control their energy use and identify opportunities for efficiency.
Get Advice
Joseph Borowiec
Program Manager
518-862-1090
Related Programs and Services