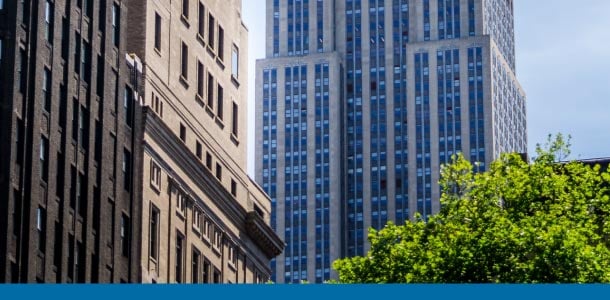 A Competition to build New York's future.
With Round three of the Competition now in market and the first two rounds of winners announced, the competition is on the way to achieving its mission: to stimulate the design, construction, and operation of carbon neutral buildings.
The competition recognizes best in class buildings, with prizes of up to $1 million for demonstration projects and up to $250,000 in funding for early design stage support. In addition, eligible projects may also apply for more incentives through NYSERDA's Multifamily New Construction, NY-Sun, Clean Heating and Cooling, and Electric Vehicle programs.
In early April 2022 we launched the third round of the Competition. It was held at Engine 16, a previous BOE winner, in New York City. You watch that event by clicking this link

.
Eligible projects:
Use design and construction methods that are replicable and will achieve broad-based adoption by designers, developers and consumers.
Provide superior financial benefits for owners, and provide healthy, safe, and outstanding living environments for occupants.
Proposals to round three can be submitted in one of two categories:
Early-Stage Design Support:

Receive up to $250,000 to fund design and evaluation tasks for projects in the Programming, Concept, or early Schematic Design phase that are looking to achieve Carbon Neutral-Ready performance.
Demonstration Projects:

Receive up to $1,000,000 for projects in Schematic Design stage or earlier that are ready to commit to deliver Carbon Neutral-Ready performance.
Winners Have Been Announced from Round One and Two
View the winners and learn which projects will help build New York's carbon neutral future.