Innovation@NYSERDA
Where climate tech gets real.
Connecting research partners with climate tech entrepreneurs to activate clean energy innovation in New York.
NYSERDA's Innovation program has deployed $800 million over 10 years as direct investments via grants and commercialization support. More than $1B in private in capital raised, and more than 450 innovative clean energy products have been commercialized as a result of NYSERDA's technology and business development investments, including LED lighting systems, home appliances, longer-lasting batteries, and more efficient heating-and-cooling systems.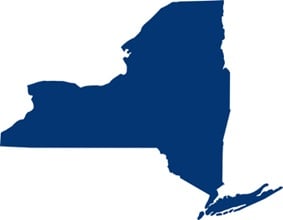 Innovation@NYSERDA works with academic and industry research partners across New York State to generate ideas and uncover solutions in energy innovation.
Climate Tech Innovation Ecosystem Partners
Accelerator
Investment Program
Test Center
Venture Development
NYSERDA is a partner in the Innovation Ecosystem
Clean Energy Business Partners
NYSERDA's Clean Energy Business Partners range from emerging to established companies who use innovative research and cutting edge technology to develop energy efficient and clean energy technologies. These companies have received support from NYSERDA to nurture and grow their ideas into a commercially viable product or process.
Visit the Open NY

page for more information on the companies NYSERDA Innovation supports.
NYSERDA Research and Development Projects
Information on NYSERDA supported R&D projects in New York State.
View Research & Technical Reports