Principal ways to cut energy costs and maintain steady output
Energy efficiency and productivity improvements are proven investments for manufacturers. They decrease your costs, improve product quality, reduce energy-pricing risks, engage your employees, reduce your carbon footprint, and demonstrate responsible business practices.
Energy efficiency is a growth-oriented investment that makes your facility more productive on many levels. That includes the process, the production line, and the workers. Team up with the energy efficiency and sustainability experts to find energy solutions that will work for you.
Invest in process improvements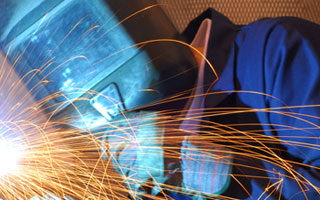 85% of manufacturers cite product or service improvements as their biggest investment priority. Investing in process improvement measures can cut process-related energy waste and lower operating and maintenance costs.
...
MORE
Costs can also become more predictable by managing peak demand or operating outside of peak demand hours.
Assessing energy use in specialty manufacturing processes
Four energy-intensive manufacturing processes—metals, food, paper, and chemicals—have their own set of technical experts that know how to cut energy-related costs and recommend process-appropriate sustainability measures.
An energy assessment revealed opportunities for nearly 8 million kilowatt-hours of electricity savings that would increase its competitiveness with sister plants. Over the past 10 years, several upgrades were installed at the plant including boiler modernization.
Get Advice
Industrial Team
1-866-NYSERDA
Relate Programs and Services