Communities & Governments
Working together for a better energy future
Communities all over New York State are joining together to save energy and grow the economy. Taking action together connects people.
Communities Taking Action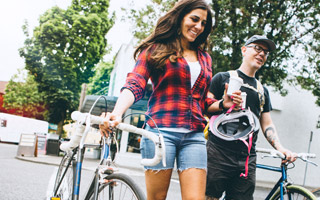 Communities are coming together to support energy efficiency and renewable energy, creating a cleaner future for today and generations to come. The Clean Energy Communities program is inspiring cities and towns to undertake energy-related initiatives and improve the energy efficiency of their buildings, reduce long-term energy costs, and strengthen the local economy. Demonstrate leadership in your town by applying to become a designated Clean Energy Community.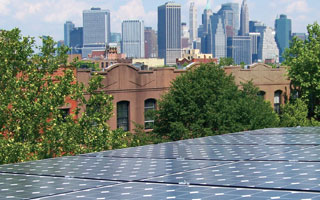 Local governments, schools, and organizations are leading the way and demonstrating the value of going solar. Community Solar and K-Solar bring together communities and schools to realize the benefits of group purchasing and education.
Population growth, traffic congestion, and air pollution are some of the toughest transportation-related challenges facing many communities in New York State. Local government and community programs are working to provide you with smarter, cleaner transportation options.
Get Advice
For general inquiries, contact:
1-866-NYSERDA
Related Programs and Services
Research & Technical Reports