Optimize Your Building's Energy Performance
Energy efficiency upgrades can lower operating costs, improve marketability, and increase resident satisfaction. NYSERDA offers incentives and technical assistance to meet where you're at in your energy management journey.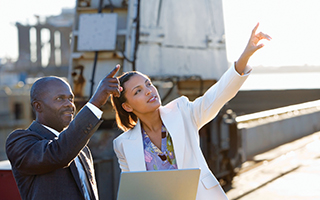 Building managers and owners can access guidance and support from a network who will work hand in hand with multifamily building owners to find ways to use energy more efficiently in your building. NYSERDA's Multifamily Building Solutions Network serves as energy advisors who listen to your priorities and concerns to incorporate energy efficiency on a scale that makes sense for you. They understand the inherent complexities of energy efficiency projects, with the knowledge and experience to design and oversee energy efficiency upgrades to meet your needs.
Home builders, developers, and architects can set themselves apart by building new single-family homes, townhomes, and patio homes to energy efficiency standards above the New York State Building Code. All of these properties offer comfort, energy savings, healthy indoor air quality, as well as help the community to be more environmentally responsible for future generations.
To attract the increasing population of energy savvy tenants, mid- and high-rise multifamily developers are adopting the latest in building science practices. NYSERDA programs offer technical and financial support for new construction and gut rehab projects, helping builders and developers meet the demands of today's marketplace.
Get Advice
Multifamily
Program
1-866-NYSERDA
Related Programs and Services