Available Space: 107 Hermes Road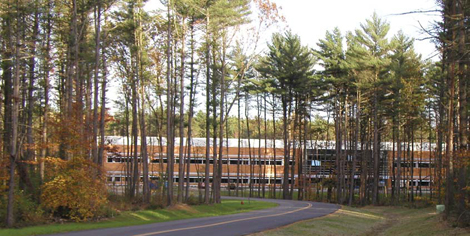 The United STEP 1 [PDF] building at 107 Hermes Road in the Saratoga Technology + Energy Park® (STEP®), owned and operated by The United Group of Companies in Troy, New York, is configured to support a flexible multi-tenant concept to facilitate a variety of tenant functions.
Numerous tax incentives for qualifying businesses including wage and sales credits and power delivery benefits Real Estate Tax – PILOT Agreement Savings of up to $3.00 per square foot
National Grid Capital Investment Incentives between $50K - $250K. Negotiated reductions in energy usage rates.
½ mile to Northway 1-87; Exit 12; Close proximity to Albany International Airport
Warehouse ceiling height is 32' in front and 29.8' to the rear, office space is 14'
50' X 50' bay spacing in warehouse
One (1) truck dock and three (3) drive-thru doors to the warehouse area
Power: 13.2KVA with capabilities of 3,600 KVA
Current neighbor tenants include Lockheed Martin, LAM Research and BPI (Building Performance Institute), among others!
Available Space [PDF]
Technology Meets Green
107 Hermes is a LEED™ Silver Certified Design. LEED™ is a program developed by the United States Green Building Council (USGBC). This program is the most widely accepted system in the United States to assist architects, engineers, contractors, and building owners and operators in creating "green" or "sustainable" buildings. LEED™ is a voluntary program that brings the construction sector beyond the minimum requirements of building and life safety codes. Ultimately, LEED™ buildings are better buildings in terms of energy and resource use and result in healthier environments for building occupants. The LEED™ rating system has become the definitive standard for what constitutes a Green Building.
Contact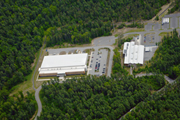 To discuss your customized space options, please contact: