Member of the NYSERDA Board
Appointed 6/20/2019
Work History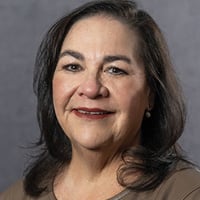 Marie Therese Dominguez is the Commissioner of the New York State Department of Transportation. For more than 20 years, Ms. Dominguez served in numerous leadership positions within the federal government and private sector in transportation, water and energy infrastructure, and safety and logistics.
In 2015, she was nominated by President Obama and unanimously confirmed by the U.S. Senate to serve as Administrator of the Pipeline and Hazardous Materials Safety Administration (PHMSA) at the U.S. Department of Transportation. At PHMSA, Ms. Dominguez managed the development and enforcement of safety regulations and oversaw safety operations for the nation's interstate gas and liquid pipelines as well as all hazardous materials shipments by rail, highway, sea, and air.
Prior to leading PHMSA, she served as the Principal Deputy Assistant Secretary of the Army for Civil Works at the U.S. Department of Defense, overseeing policy and budget direction for the U.S. Army Corps of Engineers. Ms. Dominguez was Vice President for Government Relations and Public Policy at the United States Postal Service, where she led legislative and public policy initiatives. She also served as Deputy Chief of Staff and Counsel at the Federal Aviation Administration; Special Assistant to the Chairman at the National Transportation Safety Board; and as a Special Assistant to President Clinton and Associate Director of Presidential Personnel in the White House.
Additionally, Ms. Dominguez taught at Georgetown University's McCourt School of Public Policy as an adjunct professor.
Boards
Ms. Dominguez serves as a member of the Virginia Aviation Board, overseeing the policy, programs, and funding for all 66 airports in the state of Virginia.
Education
Ms. Dominguez obtained her J.D. from Villanova University School of Law and her B.A. in American Studies from Smith College.