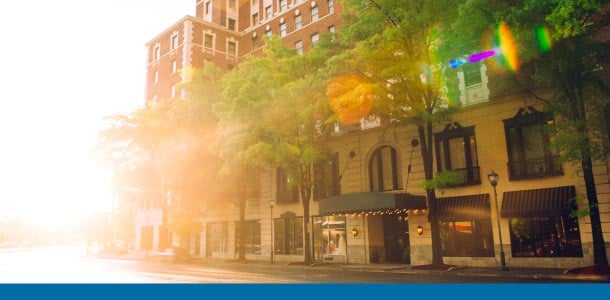 Blue Ribbon for Design Excellence Jury
Beginning in Round 2, proposals were reviewed and evaluated based on design criteria that included building and unit design, space functionality and use by occupants, site context, and integration of energy saving and resiliency measures into overall design goals. Below are the list of jurors that evaluated the projects:
Illya Azaroff, FAIA – Founding Principal at +LAB Architect PLCC, Associate Professor at New York City College of Technology, 2021 President AIA New York State, AIA New York State Disaster Co-Coordinator
Andrew Bernheimer, FAIA - Principal at Bernheimer Architecture and Assistant Professor of Architecture at Parsons School of Design. Andrew has designed a great deal of multifamily housing.
Victor Body-Lawson, AIA – Principal at Body Lawson Associates, Architects and Planners. Victor is a very active designer of market rate and affordable housing.
Florian Idenburg, RA, AIA-IA – Principal at SO-IL. Florian's international practice ranges from cultural buildings to social housing.
Ruchika Modi, AIA - Managing principal at PAU: Practice for Architecture and Urbanism. Ruchika participates in a wide range of services from planning and design for a large mixed-use developments in Newark, to winning the commission for a major expansion of the Rock and Roll Hall of Fame in Cleveland.
The Buildings of Excellence Advisory Council
To help guide the competition and engage with participants, NYSERDA has convened an advisory council. The Council includes a cross-section of interests with State and national representation and will provide their professional opinions on project submissions, make recommendations for improvements, and help increase participation.
Meet the Advisory Council members
Illya Azaroff: FAIA – Founding Principal at +LAB Architect PLCC, Associate Professor at New York City College of Technology, 2021 President AIA New York State, AIA New York State Disaster Co-Coordinator
Georgi Ann Bailey: Executive Vice President, America Institute of Architects New York State
Charles Bell: Program Director, Consumers Reports and NYSERDA Board Member
Jenn Gustetic: Program Executive for Small Business Innovation, NASA and visiting fellow, Harvard Kennedy School
Brendan Hall: Senior Mechanical Engineer at CHA Consulting and Government Advocacy Chair, Central NY ASHRAE Chapter
Susan Hewitt: Partner, The Cheshire Group
Bomee Jung: Vice President of Energy and Sustainability, New York City Housing Authority
John Lee: NYC Mayor's Office of Sustainability
Kelly Hayes McAlonie: Director of Campus Planning, University at Buffalo and 2012 President of AIA NYS
Mahesh Ramanujam: President & CEO, U.S Green Building Council & Green Building Certification Inc.
Silda Wall Spitzer: Director and Principal, New World Capital Group and an environmental leader and advocate
Zachary Steinberg: Vice President-Policy, REBNY
Richard Yancey: Executive Director, Building Energy Exchange
J. Meejin Yoon: Dean of the College of Architecture, Art and Planning at Cornell University and Principal at Höweler+Yoon