Savanna Fund
New York City
OsEM Jump-Starts an Energy Efficiency Transition for Savanna's Portfolio
Background
"There is a clear roadmap for implementation and operational improvements that provides measurable objectives for each building and savings to justify the internal costs for an energy manager." - Savanna
Savanna Fund is a real estate investment manager headquartered in New York City. It manages a complex portfolio of 13 buildings of various sizes and ages, with different heating/cooling systems. The portfolio includes some of the most iconic buildings in the City.
While challenged by the various needs of each building, and the types of knowledge a single on-site staff personal may or may not have, NYSERDA's On-site Energy Manager (OsEM) Program enabled Savanna to consolidate its approach: all 13 buildings were assessed together.
To achieve improved energy efficiency and energy cost savings for the complete portfolio, the OsEM offered guidance on operational and maintenance improvements, as well as capital investments.
Properties
110 William Street is a 32-story, office tower located at the corner of William and John Streets in Downtown Manhattan's Financial District.
5 Bryant Park office and retail tower is a 34-story Class A building at Sixth Avenue/Rockefeller Center.
521 Fifth Avenue is a 39-story office building at the corner of Fifth Avenue and East 43rd Street.
One Court Square is a 53-story office and retail building located in Long Island City.
360 Lexington Avenue is a 24-story office and retail building steps from Grand Central Terminal.
1375 Broadway located at the corner of Broadway and West 37th Street is a 27-story office and retail building.
31 West 27th Street is a 12-story office and retail building at the epicenter of NoMad.
19 West 44th Street is a 18-story lofts style office building in Midtown new Bryant Park.
24-28 West 25th Street is a unique pair of side by side 12-story office buildings.
60 Tenth Avenue (461 West 14th Street) is a newly built retail property located at the intersection of the Meatpacking District and West Chelsea.
The Falchi Building at 31-00 47th Avenue in Long Island City is a 5-story retail and office center.
1825 Park Avenue (The Lee Building) is a 12-story office and retail building at the heart of Harlem's 125th Street Corridor.
48 West 25th Street is a 12-story retail and office building in Flatiron.
Process
Because of the size of the project, Savanna's OSEM worked closely with Smith Engineering, Savanna's contracted energy management company. Together, they created a three-step process for evaluating the buildings.
The first step included such things as intensive data collection of all energy systems, historic trend and performance data, and utility rate structures.
Second, they evaluated opportunities and strategies for fuel switching, and the value of various strategies. They developed energy models to determine how realistic proposed solutions would be.
Third, they considered various NYC local laws, rebate programs from Con Edison, and sources of funding through other NYSERDA programs.
Portfolio
13
Buildings
4,862,283
Combined Sq/ft
57,020,809 kWh
Electric Use
112,299 MMBtu
Fossil Fuel Use
Findings
The initial findings included 16 energy conversation measures that were recommended to move to investment analysis and project execution. These 16 recommendations identified 4,522,328 kWh of electric savings, or a 7.9% reduction in annual electric consumption, and 9,826 MMBtu of fossil fuel and steam savings, or an 8.7% reduction in annual natural gas, fuel oil, and steam consumption.
Among the 16 measures were:
These measures represented energy savings with a potential simple payback of fewer than three years.
Building system optimization strategies
Chiller plant retrofit
Heat pumps
Steam pressure resets
Valve replacements
Rules and regulations in the alignment of tenant leases and regulatory requirements
NYSERDA's OsEM also identified additional energy conservation measures that hold promise but require additional investigation.
These measures included:
Water source heat pump
Outside air heat pump
Air source heat pumps
Steam PRV station upgrade
Boiler control and efficiency upgrade
BMS upgrade
Steam pressure resets
This in-depth look at two of the portfolio buildings illustrates the role and findings of the OsEM.
One Court Square
One Court Square (OCS) is the largest building on this list, standing at 53-stories and 1,401,630 SF.
The OCS building contains office and retail space and is located in Long Island City, NY. Out of all the Savanna buildings included in this project, OCS achieved the most annual electric savings.
The savings were accomplished by identifying a heat pump option; the outside air intake heating was consuming a high amount of energy due to the inefficient electric heating system. Some of OCS's chillers had low load efficiency, while others needed new equipment or rebuilds.
Recommendations included the installation of a heat recovery loop and a heat pump to reduce electric heat demand.
Completing these changes would support the reduction in electric expenditure and would have the added benefit of reducing carbon emissions.
If these changes are made, One Court Square could see an annual electric savings of 1,346,943 kWh.
This highlights how NYSERDA programs can assist companies and help facilitate the changes needed to comply with the environmental requirements while also helping reduce costs.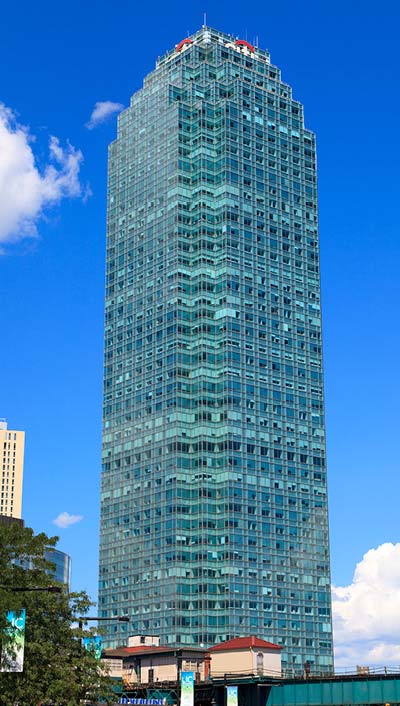 5 Bryant Park
5 Bryant Park was built in 1958 and is located in Midtown Manhattan. The building encompasses about 680,000 SF, has 34 floors, and contains office and retail spaces.
The following equipment was investigated for efficiency improvements:
Cooling towers
Chillers
Air handling units (AHUs)
Domestic hot water
Secondary water
Building management system (BMS)
The main recommendation to 5 Bryant Park was to update its outdated, existing BMS.
This BMS update would be a major project, including some functional testing, instrument and controller replacement, and an all-new human-machine interface (HMI), as opposed to just simply updating the program.
Modernizing the BMS would allow for energy savings capitalizations, carbon reduction aligned with NYC requirements, improved LL33 letter grade, and remote operation capabilities.
This update includes:
Chilled water (CHW/CW) pump variable frequency drives
Plant digital pressure temperature sensors (DPTS)
New weather station
BTU meter
Steam turbine panel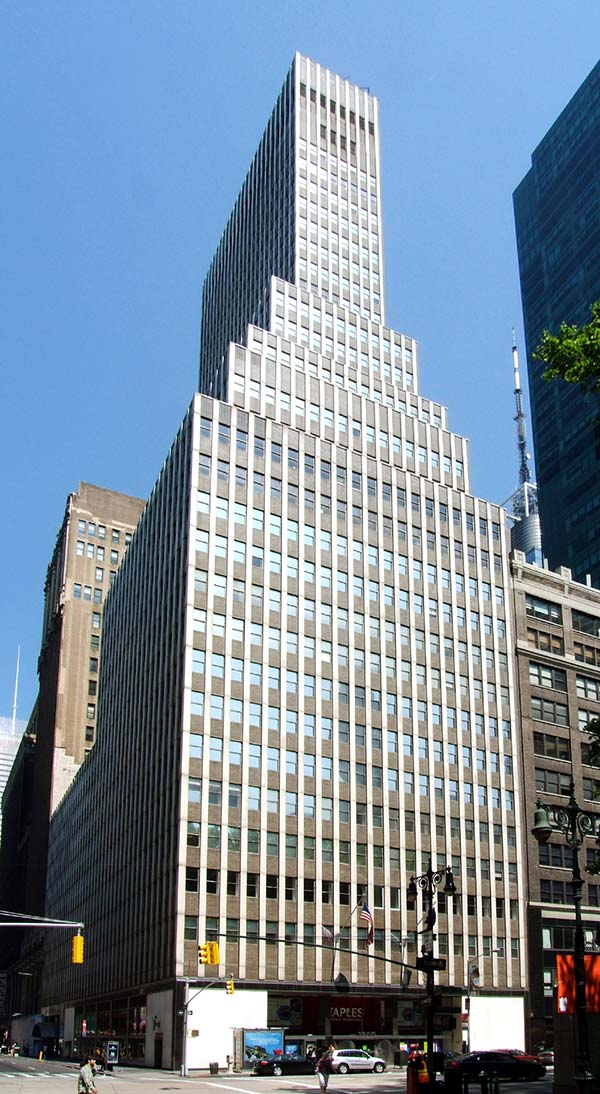 Conclusion
NYSERDA's On-site Energy Manager Program is an instrumental tool for building owners to balance a difficult operational challenge of cost, daily operational responsibilities, and identifying solutions for the challenges of the New York City Local Laws.
Building owners have had to contend for the last few years with little to no occupancy due to COVID, which has placed operational and financial stress on the system at a time when regulations on energy efficiency, carbon reductions, and electrification are expanding. Without tools like OsEM, there would be no effective way to help jump-start the transition to efficiency.
Want to identify areas for improvement, increase your buildings energy efficiency, and lower operating costs?
Visit NYSERDA's On-site Energy Manager program page or contact us at [email protected].