The Build-Ready Program is advancing a solar project on a privately owned former iron ore mine that was closed in the 1970's. The project is to be sited on a former tailings pile with a potential buildable area of 172 acres located in the Town of Clifton, St. Lawrence County. The Build-Ready Program is progressing with efforts to secure site control, environmental diligence, interconnection request preparations, and engaging the host community.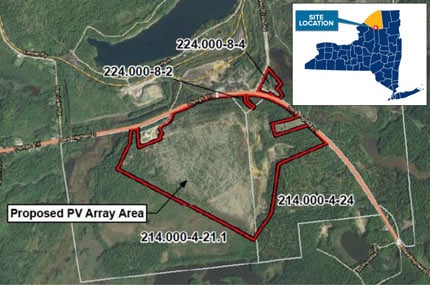 Meetings and Events
May 25, 2021 Public Input Session
Announcements
Documents
Read Request for Information documents submitted for this project and the NYSERDA Responsiveness Summary.