Drive Clean Rebate for Electric Cars
Thousands
of Charging Stations
Across NYS
It's a Great Time to Get an Electric Car in New York State
Not only are electric cars cleaner, but they offer a cutting-edge driving experience, save money on fuel, and need less maintenance than gas or diesel cars. The Charge NY initiative offers electric car buyers the Drive Clean Rebate of up to $2,000 for new car purchases or leases. Combine that with an Inflation Reduction Act tax credit of up to $7,500, and it's an opportunity you wouldn't want to miss. If you are a New York State resident, business, or government entity looking for a new car, it's a great time to buy or lease a plug-in hybrid or battery-powered car that qualifies for the Drive Clean Rebate.
How the Rebate Works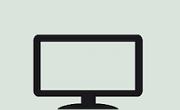 Find your favorite plug-in hybrid or battery-powered car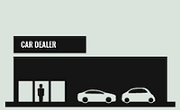 Go to the nearest participating dealer and test drive the electric car you like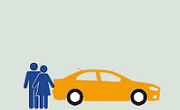 Get up to $2,000 off your electric car purchase
With more than 60 electric car models to choose from, an ever-expanding fueling network of thousands of public charging stations across New York State, and a point-of-sale rebate on your new car purchase or lease, there's no better time than now to go electric.
Learn about the benefits of owning an electric car
Learn more about the Drive Clean Rebate
Learn how much you can save by buying an electric car


Download the Drive Clean Rebate for Electric Cars fact sheet [PDF]
Use a calculator to compare EVs to gasoline vehicles