Empire Building Challenge Projects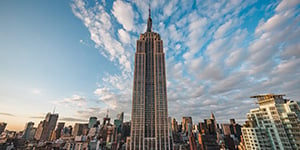 Empire State Realty Trust
Empire State Building
350 Fifth Avenue, NYC
Work will include pilots on several floors as tenants change, electrifying certain space conditioning loads, and recovering waste heat that is currently exhausted. The NYSERDA investment will support pilots for several key projects planned for replication throughout the Empire State Building, including the development of a building-wide thermal network.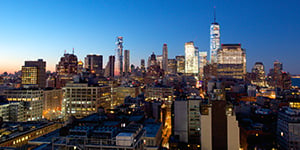 Hudson Square Partnership
345 Hudson
New York City
This comprehensive retrofit takes advantage of tenant turnover as an opportunity to upgrade building infrastructure to carbon efficient, energy cost-saving technology to completely decarbonize the property. A comprehensive water source heat pump system will recycle heat from different spaces in the building, reducing heating and cooling needs.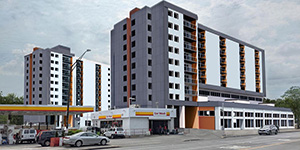 Omni New York LLC
Whitney Young Manor
Yonkers, NY
This retrofit project, with nearly $12 million allocated to the decarbonization effort, will showcase how to leverage a recapitalization opportunity to comprehensively retrofit energy systems and otherwise modernize an affordable housing complex.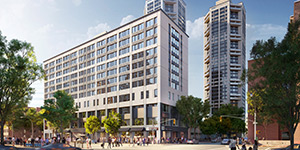 L+M Fund Management
The Heritage
New York City
This project dramatically cuts heating and cooling needs thanks to major building envelope improvements. Packaged terminal heat pumps for heating and cooling will reduce energy use and costs from the current electric resistance heating system. The project also pilot tests state of the art heat pump water heaters and electric laundry dryers.