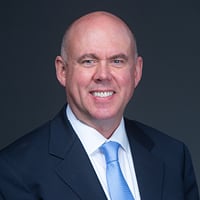 John Williams was appointed executive vice president for Policy and Regulatory Affairs of the New York State Energy Research and Development Authority (NYSERDA) on October 3, 2022.
In this position, Mr. Williams has expanded his responsibilities from his previous role as vice president for Policy and Regulatory Affairs to include the reporting and performance of NYSERDA's West Valley Site Management Program. In addition, Mr. Williams is responsible for providing oversight and guidance of energy policy development for NYSERDA and New York State, including most notably through the Climate Action Council. He oversees the Energy and Environmental Analysis team, providing economic analysis and scientific research to best inform policymakers in energy and environmental issues as well as the Performance Management unit, which provides market characterization and evaluation, markets and statistical insights, and metrics and performance analysis, all of which guide effective clean energy strategies.
Mr. Williams serves as the designee for the NYSERDA Chairman on the New York State Board on Electric Generation Siting and the Environment.
Work History
Mr. Williams previously served as energy counsel for the New York State Assembly. He was also a staff attorney for The Energy Project of the Pace University School of Law, a public interest group advancing research and advocacy for energy and environmental policies, and a financial analyst for the Public Service Company of New Mexico, a combined electric and natural gas utility serving the largest markets throughout New Mexico.
Nonprofit Boards
Mr. Williams serves on the Board of Directors of the National Association of State Energy Officials, currently serving as chair to the board.
Education
Mr. Williams holds a Bachelor of Arts degree in History from Columbia University, a Juris Doctor degree from St. John's University School of Law, and a Master of Laws degree in Environmental Law from Pace University School of Law. He is a registered attorney in the states of New York and New Jersey.