At the request and in the name of the State, the New York State Atomic and Space Development Authority (ASDA), the New York State Energy Research and Development Authority's (NYSERDA) predecessor, acquired land in the Town of Malta, New York, from the federal government. This property, known as the Malta Test Station, had been used for innovative development and space research activities.
Renaming the site to the Saratoga Research and Development Center, the site continued to be used for various federal space-related and weapons testing work by federal contractors. In 1975 NYSERDA assumed ownership of the property when it was created as ASDA's successor and changed the site's mission to that of energy research and development.
After again looking at the 280-acre site to determine its best use, NYSERDA joined with the Saratoga Economic Development Corporation (SEDC)
and the University at Albany
to form a joint effort to develop the property as a technology park devoted to clean energy, energy efficient, and environmental technologies. Thus, in August 2001, the establishment of the Saratoga Technology + Energy Park® (STEP®) was announced.
Certified Tree Farm
In November 2009, the Saratoga Technology + Energy Park® (STEP®) was awarded Tree Farmer Certification by the American Tree Farm System® (ATFS). This certification demonstrates NYSERDA's commitment to a sustainable forest and the responsible management of our woodlands.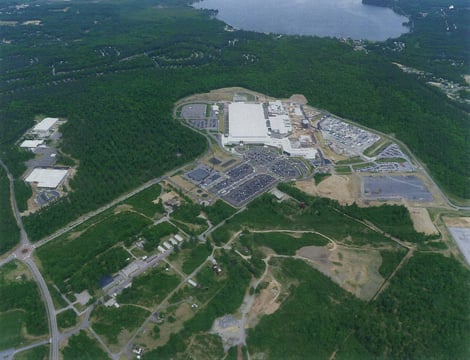 ATFS, a program of the American Forest Foundation's Center for Family Forests, is committed to sustaining forests, watershed and healthy habitats through the power of private stewardship.
Since 1941, ATFS has educated and recognized the commitment of private family forest landowners in the United States. Currently, ATFS has certified 24 million acres of privately owned forestland and over 90,000 family forest owners who are committed to excellence in forest stewardship, in 46 states. Tree Farmers share a unique commitment to protect wildlife habitat and watersheds, to conserve soil and to provide recreation for their communities while producing wood for America. These individuals hold the key to the kinds of forests, forest activities and forest resources future generations of Americans will enjoy.
ATFS has established standards and guidelines for property owners to meet to become a Certified Tree Farm. Under these standards and guidelines, private forest owners must develop a management plan based on strict environmental standards and pass an inspection by an ATFS volunteer forester every five years.
Water. Wildlife. Recreation. Wood. The four sides of the Tree Farm sign tell the story of sustainable forestry ... a thriving forestland that has clean water, a healthy wildlife habitat and recreational opportunities. Our green and white diamond shaped Tree Farm signs are widely recognized across the country. ATFS, dedicated to putting more good forestry on more acres.
The American Forest Foundation (AFF) is a nonprofit 501(C)(3) conservation and education organization that strives to ensure the sustainability of America's family forests for present and future generations. The organization's vision is to create a future where North American forests are sustained by the public which understands and values the social, economic, and environmental benefits they provide to our communities, our nation, and our world.