Hollingsworth & Vose
Greenwich, New York
Hollingsworth & Vose Reduces Energy Consumption, Carbon Footprint, and Production Costs with OsEM
Project Details
Location:
Greenwich, New York
Business Type:
Materials Manufacturing
Total OsEM Identified Savings:
Electrical: 5,700,000 kWh
Fossil Fuel: 72,280 MMBtu
Total Installed Savings to Date:
Electrical: 2,138,000 kWh
Fossil Fuel: 24,600 MMBtu
Hollingsworth and Vose (H&V) is a leading global manufacturer of advanced materials used in filtration, battery, and other industrial applications. With a long history dating back to 1700s, and 13 manufacturing facilities on 3 continents, H&V blends its innovative vision with environmental consciousness.
H&V already had an outstanding record on energy conservation initiatives; energy projects have been developed continuously for more than 20 years. Recent achievements include ISO 50001 certification of its plants in Germany, UK, and China.
This study focuses on two plants in New York State-- Easton Mill and Greenwich Mill -- that participated in NYSERDA's On-Site Energy Management Program (OsEM).
By participating in this 2-year program, H&V was able to utilize a professional engineer Certified Energy Manager (CEM). The CEM worked as a full-time on-site energy manager focused on energy conservation projects.
Defining Opportunities, Utilizing the Potential
The first step was understanding the facility, the equipment, and how the equipment operates. This initial survey led to identifying the main energy conservation opportunities and the best strategy to bring them to reality.
An integral part of this process for the OsEM was getting to know plant personnel, understanding the current energy management culture, and creating a multidiscipline team to cover the entire range of the plant operation and functionality.
Steam, condensate, compressed air, and plant lighting were a few of the systems studied during the energy management plan development.
The Results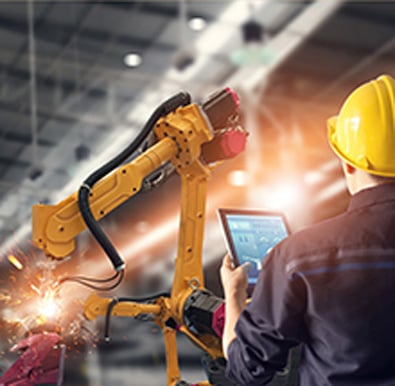 Thirty-one energy conservation measure (ECM) projects were identified. They covered major plant systems that consume natural gas and electricity, as well as the plant's own renewable power generation capability. Twenty of those ECMs were scoped in detail, 15 are now complete, and five are in various stages of completion. As a result of the OsEM, the two plants have achieved a combined annual energy savings of over 2,000,000 kWh and about 240,000 therms (equivalent to ~$245,000 in cost savings). This represents ~10% in electric and ~6.5% in fuel savings.
Future Plans
H&V plans to complete the five remaining projects that are in the execution phase, and further develop the remaining ECM projects. It will also monitor and track energy consumption at both plants and identify any new energy conservation opportunities.
The importance of energy management and environmental initiatives will be continually reinforced as H&V looks to extend this successful experience to other locations.
Want to learn how you can reduce energy consumption and costs?
Visit nyserda.ny.gov/lrnc or call 1-866-NYSERDA.