Research & Innovation Centers
Resources to develop your clean energy innovation
Connections and shared resources facilitate innovation from the idea phase to technology and product development. Centers throughout New York State spur growth, education, and innovation, driving opportunities for partnership between industry, universities, and the public and private sectors.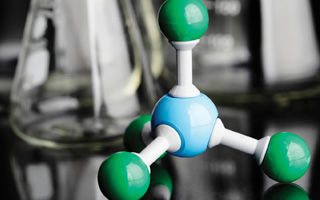 Forums that link businesses, research institutions, and markets provide the opportunity to leverage input at all stages of the path to market and gain access to key resources. Take advantage of centers across the State that support cleantech from discovery to product development and launch.
Collaboration between businesses and researchers leads to the development of products that incorporate cutting edge ideas and technology. The innovation ecosystem in New York State facilitates industry-university collaboration and access to research and technology that increases the probability of launching successful new products and businesses.
Opportunities and barriers to innovation differ regionally. Maximize impact by taking a regional approach to cleantech development. This allows you to target your ideas to the regions resources and strengths in developing and launching a successful innovation.
See It in Action
The Ultraviolet and Electron Beam Curing (UV/EB) Technology Applications Center at SUNY ESF works with companies to research, develop, demonstrate, and bring to market innovative improvements to ultraviolet and electron beam curing manufacturing processes and products.
Get Advice
Kelly Tyler
Program Manager
716-842-1522 x3005