Partners & Investors
New York State is a premier place for businesses to invest and grow
In a central location, there is a wealth of resources, an unequaled network of colleges and universities, and innovative residents.
Advancing New York's clean energy capital markets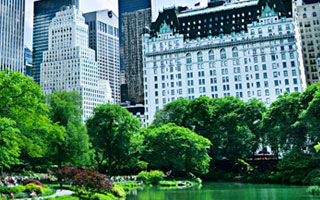 NY Green Bank works to increase private investment in New York's clean energy markets, resulting in a more efficient, reliable and sustainable energy system. Robust, self-sustaining markets allow completion of more clean energy projects, enabling greater deployment of renewable energy and reduced energy consumption overall.
...
MORE
NY Green Bank motivates faster and more extensive implementation of clean energy within New York State, fostering more clean energy advantages per public dollar spent while reducing environmental impacts.
Every $1 co-invested with New York business partners in energy product development provides an increase of approximately $5 in gross state product that totals $200 million per year in sales. Be a part of it.
Experience talks
Listen to seasoned entrepreneurs. You can benefit from studying how other startups succeeded. They can share experience, skills, and acquired knowledge with early-stage companies on topics including staffing for growth, budget management, resource planning, strategic partnering, and board management.
Move your technology from bench to market
Access clean energy business acceleration programs across New York State. They can help you find your market, develop your product, and get it into production.
Get Advice
For general inquiries, contact:
1-866-NYSERDA
Research & Technical Reports