Join forces with your neighbors to green your community
Working together can help to build a more sustainable, resilient, and efficiently powered community.
Get answers to your questions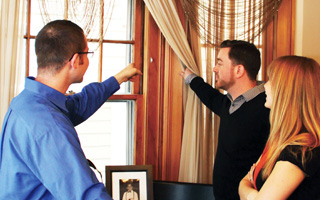 Do you have questions about how to make your home more energy efficient? Your local Community Energy Advisor, one of ten locally or constituency-based organizations (CBOs) in New York State, are prepared to help homeowners through the process of improving the energy efficiency of their homes.
Your city, town, and other community organizations can benefit from reaching their energy efficiency goals and help the environment at the same time. These actions help reduce energy costs. They also improve the water and air quality in your neighborhood and beyond. Help to get started making energy efficient choices is available right within your community.
Get Advice
Kelly Tyler
Program Manager
716-842-1522 x3005
Related Programs and Services
Research & Technical Reports