Energy Efficiency for Commercial Tenants

Tenants consume more than 50% of energy in commercial buildings and are key to energy efficiency improvements. Opportunities for energy efficiency are vast and can be found at every step of the leasing cycle: from space selection and goal setting, to design and construction, and through occupancy and operations.
NYSERDA supports tenants, landlords, and industry consultants in improving energy efficiency of leased spaces through thoughtful design, proactive maintenance and operations, and actionable plans to reduce energy consumption over the life of a lease.
NYSERDA helps cover the cost of identifying energy saving opportunities and developing a plan to implement energy efficiency measures in leased spaces.
What Programs are Available?
Real Time Energy Management (RTEM) + Tenants
Provides cost sharing of up to 33% for RTEM system implementation and services for up to three years in office buildings with multiple tenants.
Virtual Treasure Hunts
A virtual energy audit approach that leverages on-site staff, supported remotely by skilled energy auditors, to identify energy saving opportunities, prioritize findings, and calculate the potential savings.
SEM On Demand
A remote-learning training program that features one-on-one technical support and guidance to facilitate the adoption of Strategic Energy Management. SEM On Demand helps companies identify low- and no-cost ways to reduce their energy consumption in the short term, with strategies for maintaining the cost-reduction business practices long term.
Energy Efficiency through the Leasing Cycle
Tenant Leasing Cycle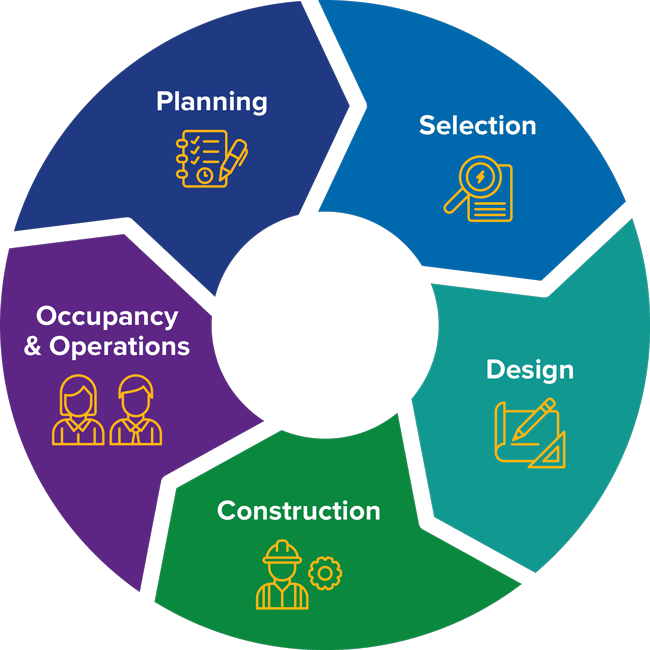 Tenants, Building Owners, and Building Managers are able to save energy at any point in the leasing cycle.
Tenants can lower energy costs by considering when they are selecting a space and negotiating a lease, while designing or renovating a space, or while they are occupying the space
Building owners and managers can improve tenant energy use and, in turn, reduce energy use at the building master meter. The opportunities are boundless: from high performance tenant design guidelines, to tenant engagement, to data driven energy management.
Join our mailing list
Sign up for the latest tenant related news and program updates.
Email questions to [email protected]