Prospective Tenants: Locate Your Business at the Saratoga Technology + Energy Park® (STEP®)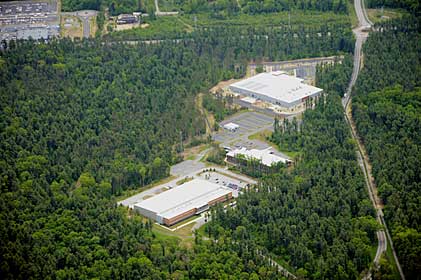 NYSERDA staff and the site developers will work with you to customize a build-to-suit facility according to your needs or identify space in our current facility.
The STEP® team can assist you with the development of high-tech facilities and will work with you to develop your space in an expeditious time frame.
Currently Available:
10 Hermes Road
Designed for research, development, and light manufacturing related to clean energy and environmental technologies in New York State.
107 Hermes Road
Designed for office and light manufacturing space. The building features dry lab space as well as the infrastructure to pipe natural gas, argon, and nitrogen into its laboratories.
20 Tech Trail
This approximate 130,000 sf building is presently under construction, to be completed in the first quarter of 2013.
Location, Location, Location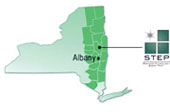 Located in the heart of New York's Tech Valley, STEP® is the perfect place to grow your clean-energy and environmental technology company.
As a high-tech knowledge community, STEP® is:
A high-value location for business-to-business relationships with innovative companies
Designed to support collaboration and inter-action in a campus-like setting
Available for manufacturing of clean-energy and environmental technologies and products
Uniquely positioned to help you take advantage of potential NYSERDA funding opportunities, including research and development, and technical assistance
Continuing development efforts with green-building construction and 77% green space
The nation's first park dedicated to renewable and environmental-friendly, clean energy technologies
Located next to the Luther Forest Technology Campus and the home of GLOBALFOUNDRIES.
STEP® and its prime location offers:
A tech valley address
The opportunity to tap into regional educational centers
Quick, major market access
Well-educated, high-tech labor pool
An excellent quality of life
Download an aerial view map of STEP® [PDF].