Spotlight on Innovation
Bright Power
Statewide
Low-Carbon Future Housing in New York State: Developing Data-Driven Underwriting Standards
By developing new, data-driven underwriting standards, lending opportunities for low-carbon multifamily housing projects in New York State may improve.
Problem
Lenders and housing agencies that finance multifamily buildings struggle to appropriately underwrite new loans for low-carbon buildings.
Lacking the proper knowledge and data to assess the property's short- and long-term value, loans on low-carbon buildings - whether existing or new construction - cannot be optimized. This information gap leads to undervalued assessments of New York's low-carbon multifamily buildings.
Proposed Solution
"The industry needs data on low-carbon multifamily housing in order to get comfortable financing it."
– Jonathan Braman, Executive Vice President, Bright Power Strategic Initiatives
Bright Power, with a decade of expertise in building performance and energy use, seeks to gather and study sample data on existing low-carbon housing in order to create and validate new underwriting standards.
These standards could improve the lending landscape for low-carbon projects and catalyze the marketplace.
In a small, previously completed study of six low-carbon multifamily buildings, Bright Power and its collaborators ((Building Energy Exchange (BE-Ex), The Community Preservation Corporation (CPC), and Steven Winter Associates (SWA)) made some discoveries. They found that building to low-carbon design standards reduced operational costs, which can offset incremental costs of construction and create additional, ongoing cash flow.
Bright Power believes that removing financial barriers will accelerate the development of low-carbon multifamily projects. This is a key strategy to decarbonizing the building sector (and mitigating the affordable housing crisis).
Project Timeline
Initiated: October 2022
Anticipated Completion: October 2024
Goals and Objectives
By increasing the size of the initial study, Bright Power hopes to validate the scalability of these findings to apply statewide.
Partnering with NYSERDA to develop a larger study across New York and the Northeastern U.S., Bright Power aims to expand their dataset. Some project objectives include:
1.
Creating a database of actual energy performance data from recently constructed low-carbon multifamily buildings in the Northeast.
2.
Analyzing the database for the development of data-driven underwriting standards for low-carbon multifamily buildings.
3.
Authoring a series of customized lender-focused action plans to guide a group of participating lenders to utilize new utility cost standards in their underwriting processes.
4.
Activating NYS multifamily lenders and housing agencies to begin using these new standards in underwriting.
Project Partners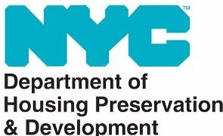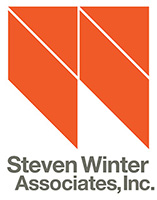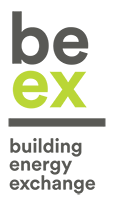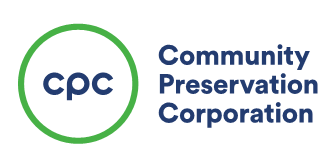 Read about other building decarbonization solutions.
Visit NYSERDA's Innovative Market Strategies program page.
Innovative Market Strategies